Hello, welcome 2011~! I have a great feeling that 2011 is going to be a good one. It surely can't be any worse than 2010. We had a struggling year through 2010...in many ways. But I have positive feelings about this year. It's going to be a good one. Let's hope so anyway.
And with the New Year comes a new look blog. Much simpler and cleaner. It's still a work in progress, but it's getting there.
I've decided to try a Project 52 project this year. My Project 365 last year was a complete disaster. I didn't even get past January...LOL! I think the thought of having to keep up to date with a daily picture just got away from me. A weekly project is much more manageable.
I've signed up for
52 Inspirations
at OScraps, and I'm also following the
Project Love, Me
at Scrap Orchard. Both are different, and I'm hoping to find the combination of the two works for me.
I've learnt long ago that setting a NY resolution is not for me, as I never manage to stick with them. So as the new year begins, I thought I'd document some of my goals and aspirations for the year ahead.
Complete my 52 week projects to the end of the year

Make a concerted effort to blog more. I can't say it will be everyday, but at least weekly

Learn to use Photoshop Cs5 and Illustrator (which I've had on my laptop for nearly a year now)

Dabble in Digital Designing. I don't plan on selling, but would like to offer some freebies on my blog
Buy less scrapping supplies, and use more of what I've got
Make a healthier me - make better food choices and get up and move more
De-clutter at home. I often feel like the 'stuff' is taking over our lives. I live with two hoarders! I used to be one myself...but three in the family is at least two too many...LOL!
Write more!
Not be so concerned with what others think! I often feel like I am trying to please others above myself
Spend less time on the computer, and more quality time with the family

Visit more of our beautiful city. I think they call it a stay-cation!

I've been reading
Ali Edward's blog
, and she has a wonderful post about focussing on a word to live this year by.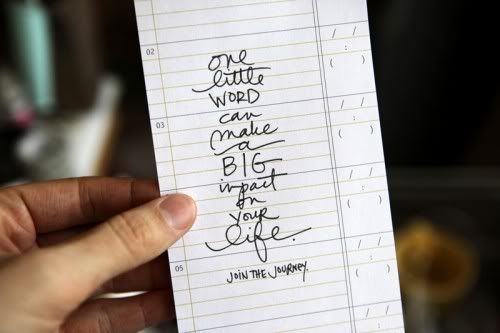 My significant word for 2011 is
SIMPLIFY!
It's all encompassing....from the things I do, to the way I live, to how I think and feel! I can't wait to see how this word has an impact on my life this year.
I'll leave you with a photo of the fireworks on our gorgeous Sydney Harbour on New Years' Eve.
Here's to a Happy New Year.