Another month passes...and I think it's time for a blog makeover. That's my mission for this weekend. I'll have to go searching to see what I can find.
Just thought I'd pop in to share Lyndsay's new release, Pizza Fresca!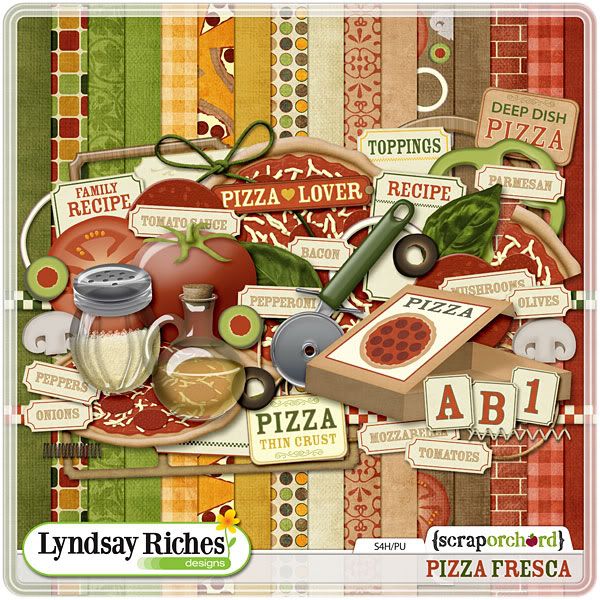 It's 20% off at Scrap Orchard this week, and if you're quick, you can get these quick pages for free!
I love the rich, warm colours in this new kit. Here's the layout I created.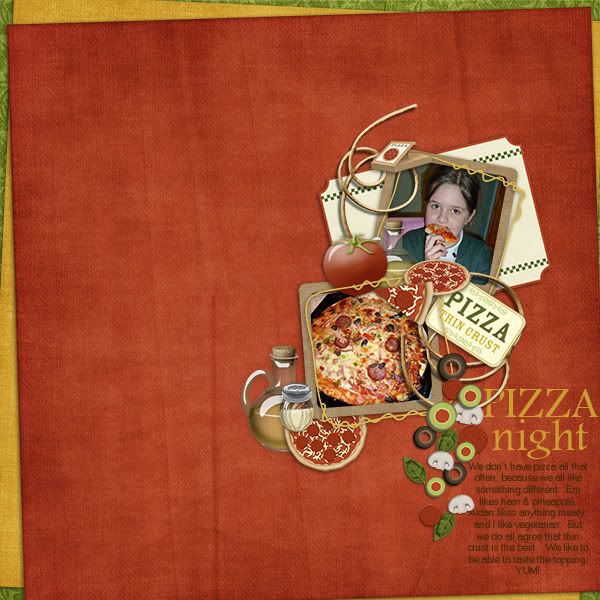 It's Lyndsay's birthday this weekend, and she's having a sale on selected items in her store. A massive 34% off. Be sure to take a look.
And you should go and check her
blog
for a fantastic birthday freebie. Lyndsay's team have created a birthday brag book, and it's free for you to download. Here's a preview, but you'll need to go to her blog for the download links. While you're there, be sure to sign up for her newsletter, so you are first to know about all her goodies.
Well today is Friday 13th, Black Friday. I'm not usually superstitious, but I do follow some of the usual old wives tales such as I would never even consider walking under a ladder, and if I see a black cat I turn the other way. I just don't want to tempt fate! What about you? Do you have any superstitions you follow?
Hope you have a great weekend.
Till next time,
Di xx